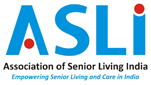 Introduction
The General Guidelines against the spread of the virus COVID-19 that has become pandemic the world over, are based on the guidelines evolved and adopted by the members of ASLI, after studying various accredited international & national agencies recommendations. ASLI members are involved in senior care inclusive of living in India. These Guidelines may need necessary changes to suit the different models of senior care provided by members of ASLI
For ease of understanding, these guidelines are divided into three parts as follows:
Part 1 – General precautions to be adopted by all
Part 2 – Suggested precautions to be taken in senior living or retirement communities
Part 3 – Suggested precautions to be taken by Home Care providers
Part 1: General Information and Suggested Precautions to all:
What is COVID-19-as per WHO
Coronavirus disease (COVID-19) is an infectious disease caused by a newly discovered coronavirus.
Most people infected with the COVID-19 virus will experience mild to moderate respiratory illness and recover without requiring special treatment. Older people, and those with underlying medical problems like cardiovascular disease, diabetes, chronic respiratory disease, and cancer are more likely to develop serious illness.
The best way to prevent and slow down transmission is to protect yourself and others from infection by washing your hands or using an alcohol based rub frequently and not touching your face.
The COVID-19 virus spreads primarily through droplets of saliva or discharge from the nose when an infected person coughs or sneezes, so it's important that you also practice respiratory etiquette (for example, by coughing into a flexed elbow).
At this time, there are no specific vaccines or treatments for COVID-19. However, there are many ongoing clinical trials evaluating potential treatments. WHO will continue to provide updated information as soon as clinical findings become available.
General Protection/Prevention Measures:
You can reduce your chances of being infected or spreading COVID-19 by taking some simple precautions:
Regularly and thoroughly clean your hands with an alcohol-based hand rub or wash them with soap and water. Washing your hands with soap and water or using alcohol-based hand rub kills viruses that may be on your hands.
Maintain at least 1 metre (3 feet) distance between yourself and anyone else, especially the person who is coughing or sneezing.
Avoid touching your MEN (Mouth, eyes, ears and nose). If you have to touch your face, wash hands before that. If you cannot wash hands, use an alcohol based hand sanitisers, which you must carry with you.
Follow good respiratory hygiene. This means covering your mouth and nose with your bent elbow or tissue when you cough or sneeze. Then dispose of the used tissue immediately.
Stay home if you feel unwell. If you have a fever, cough and difficulty in breathing, seek medical attention and call your doctor or nurse and follow their instructions.
Avoid traveling to places, especially if you are an older person or have diabetes, heart or lung disease
Clean your mobile phones and laptops at least twice a day (depending upon usage) with alcohol-based sanitisers (a few drops in the front and rear and wipe it with a soft cloth
Clean your spectacles with a soft cloth after washing your hands
Try and use Blue Tooth based earphones which would avoid bringing your mobile phone close to your face.
Avoid using your mobiles in public places or place it on any surface outside your home.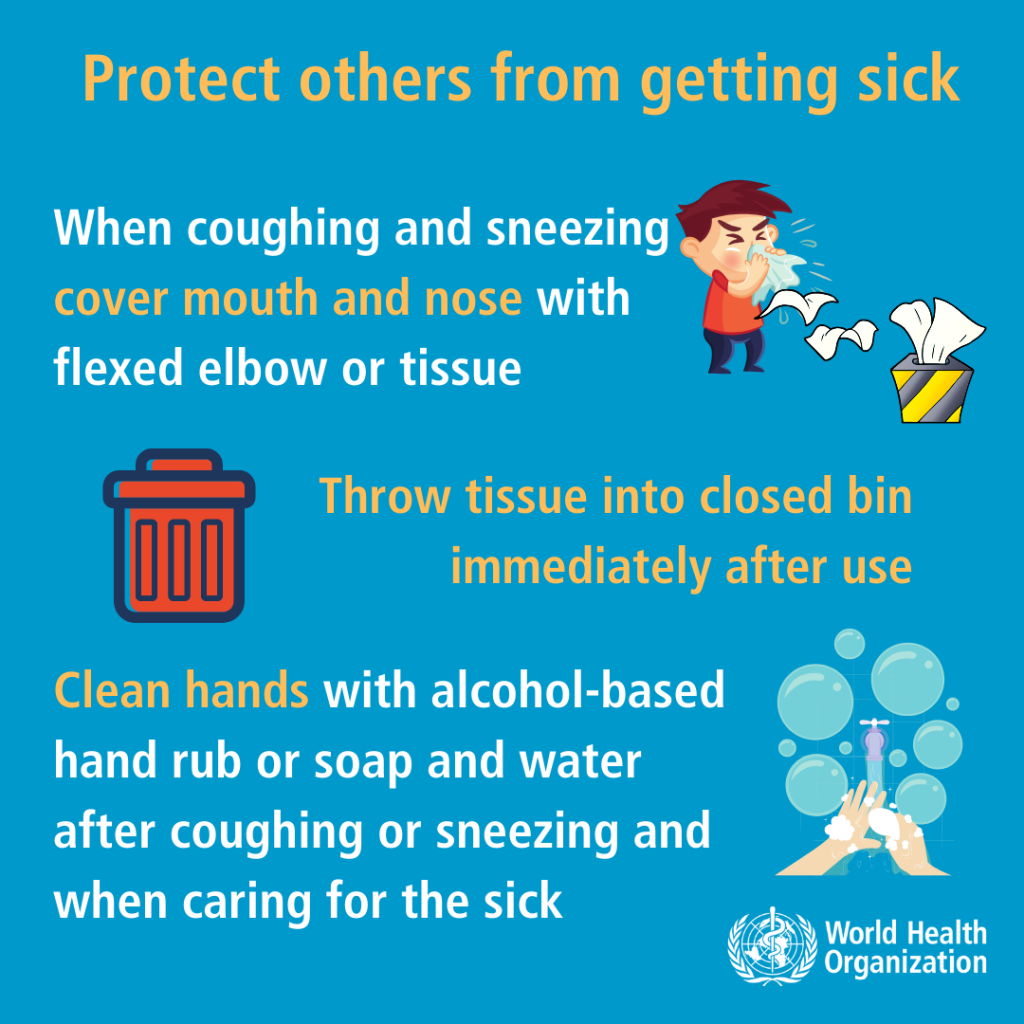 The Mantra:
Sanitise, wash, sanitise, wash (Repeat).
Use 75% Alcohol based hand sanitizers
Self-isolate/quarantine, if any of the symptoms are observed.
Call for your doctor or nurse in the retirement community or care centre
Follow instructions as given by medical professionals
Do NOT panic – Not all symptoms are due to COVID -19
Avoid public spaces and contact
Stay Home, Stay Safe, Stay Positive, Stay Connected