Author – Ankur Gupta,Co- Founder & Chairman, Association of Senior Living India
India has been classified as an 'ageing country' by the United Nations, with 8.6% of the total population over 60 years of age. This number is expected to triple by 2050, thereby constituting 20% of the population. In today's fast-paced and busy life, specialist solutions are need of the hour. With enhanced longevity of life coupled with constant retirement age, India has produced a significant active senior population in the country which deserves to enjoy their golden years.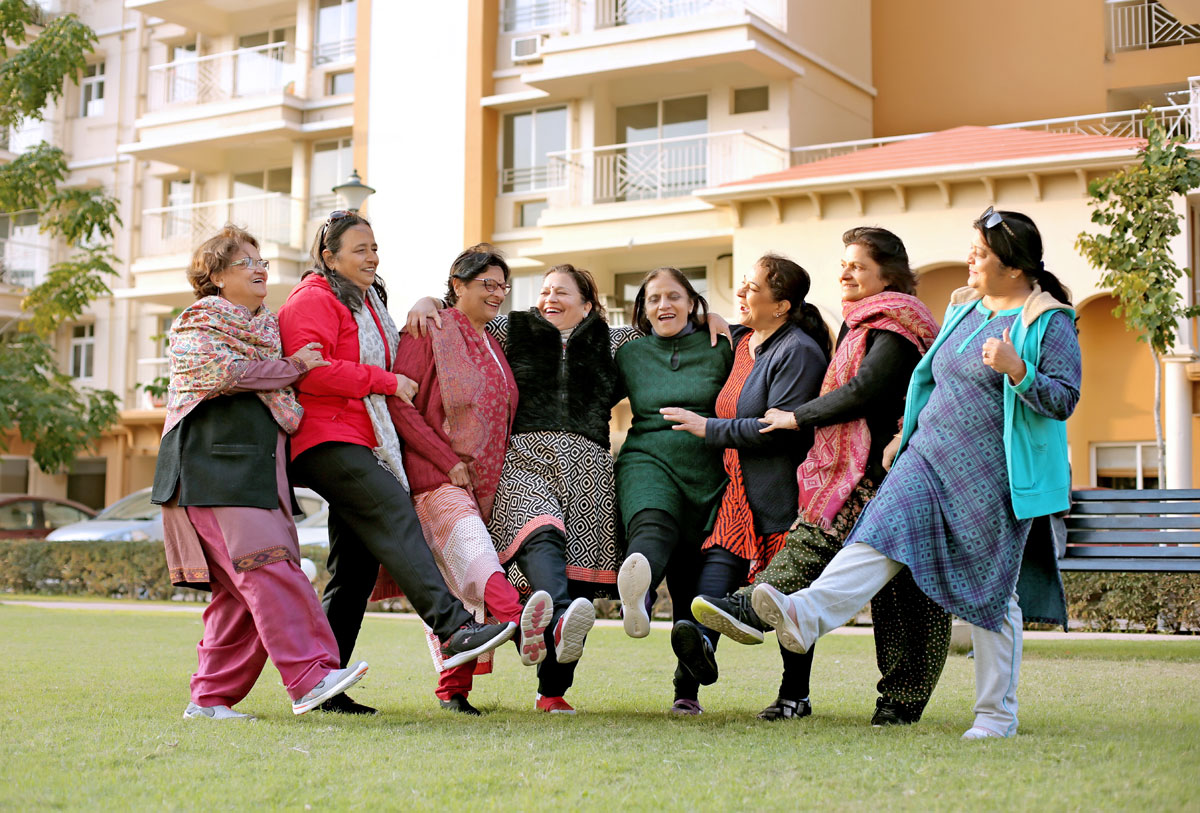 There was a time when seniors did not have any options and they had to settle for old-age homes, mostly run by NGOs or charitable trusts which were usually dull, gloomy, understaffed and lacked proper facilities. Now our seniors can enjoy Senior Living Homes which are community living spaces with an active lifestyle, free from responsibilities of household chores and a secured neighbourhood of people with similar aspirations.
Data suggests more elders die due to loneliness than falls and therefore senior living communities have a calendar full of activities that make the residents healthy and happy along with strengthening the bonding amongst themselves.
Key features of a good Senior Living Project are-
Similar age, Similar aspirations
A neighbourhood of similar aged and like-minded people ensures a friendly environment; such neighbours become friends and family in no time.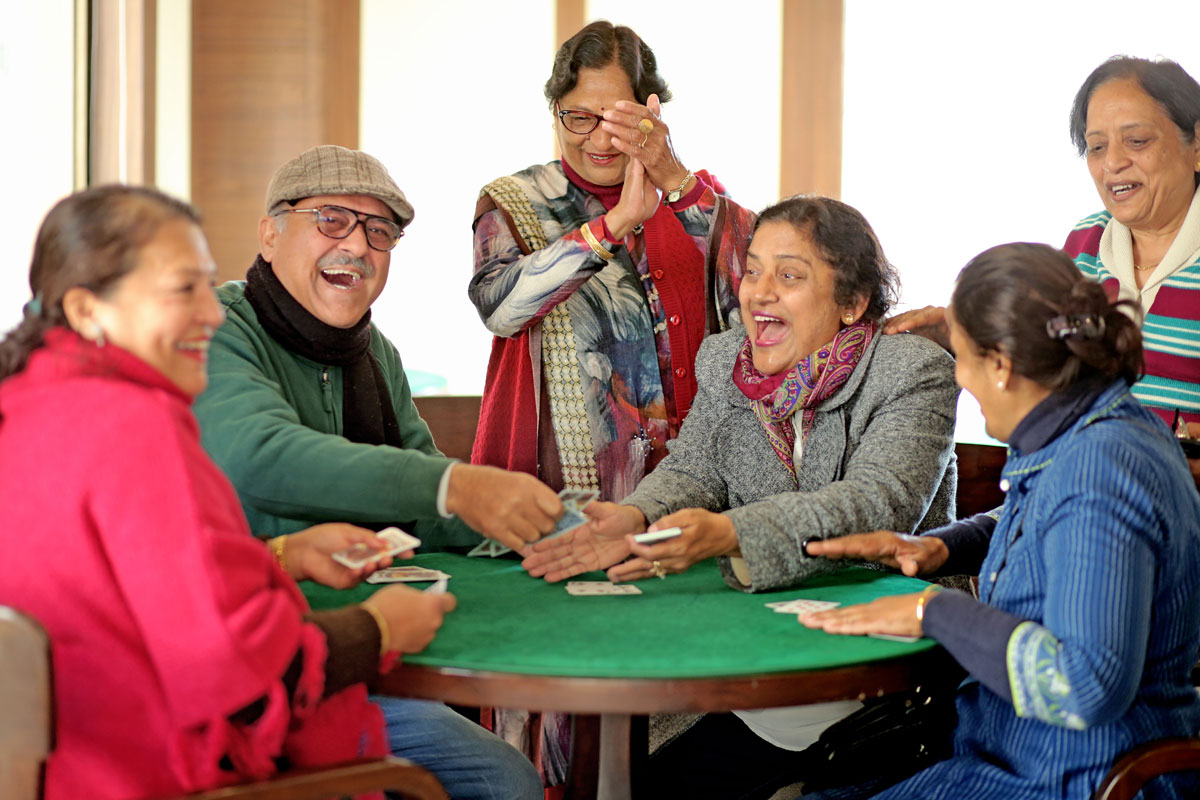 Active Life
In a senior living community the life is planned to be active through the facilities and activity services it offers.
Hassle-Free living
Senior Living Homes are equipped to handle many of your household chores, in addition to optional dining facilities that serves home-like nutritious and delicious food.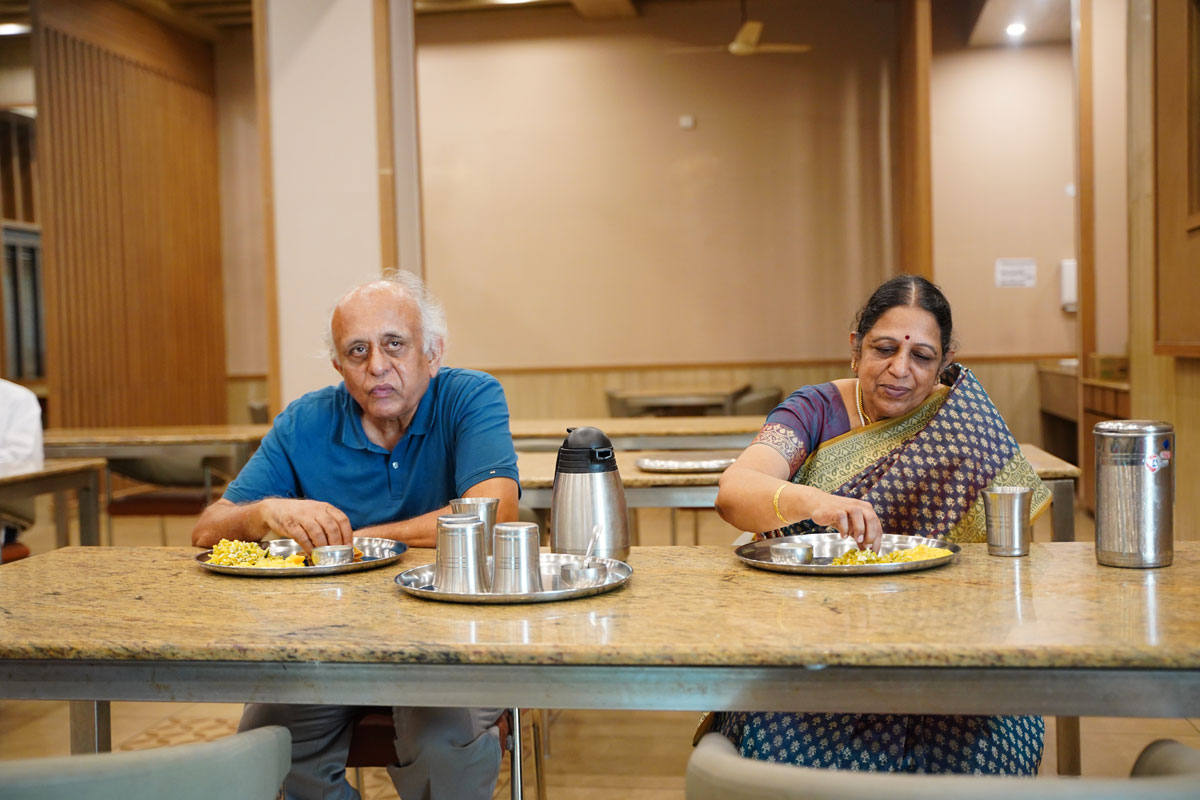 Safe and secure
Senior Living projects are gated communities with secured entrance and CCTV surveillance to ensure security and safety at all times.
Age-Friendly design
Senior Living Homes are specifically designed to take care of age related needs– be it anti-slip tiles, or chamfered edges of walls, grab rails, little details are taken care of for safety & comfort of seniors. At the same time it looks and feels like home.
Unfortunately in India most seniors are not able to enjoy their retirement years due to stigmas involved with senior living due to old age homes. Today the consumer and there children are not as well aware of the difference between the two concept. We did a research on senior living homes which found that seniors living in a senior living are twice as happy about quality of life compared to seniors living in cities.
Senior Living Homes are basically dwelling apartments, with added infrastructure and house help for the comfort of senior citizens. Here, every resident is the owner of their own property. One can continue to cook in their own kitchens or come to community dining cafes for a break, or not cook at all. All the meals are nutritional and delicious, menus keep changing, and cooks are experts at their jobs.
Most city homes are built in closed, congested spaces, without much freedom of movement. Senior-living homes have good architecture, spacious apartments, with lush green gardens, walking tracks, gymnasiums, pools, sports courts, clubhouse, daily-need shops, and practically everything to meet elders needs.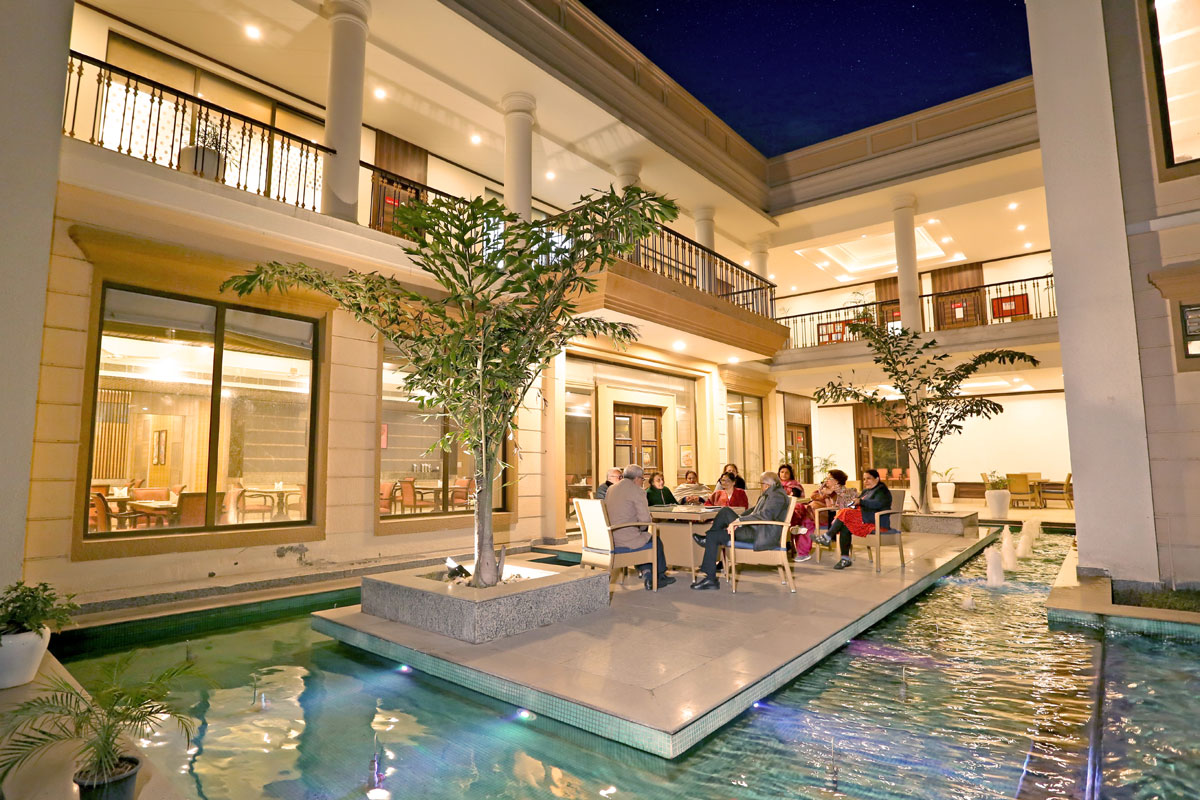 Senior-Living homes have trained medical staff who can cater to first-aid and immediate medical attention in case of emergencies. Moreover, they have tie-ups with major hospitals where the residents can go for regular check-ups and special treatments as and when required apart from the residential check-up camps that are organized within the community living.
The concept of senior living is based on independent & active lifestyle & therefore they have a wide range of activities available on the campus. Yoga, fitness centres, table tennis, meditation, satsang classes, etc are a few of the many activities that senior-living homes provide. The added perk to these activities is that they help the residents in socializing with like-minded community of friends and neighbours. These communities help the residents in enjoying a long, healthy, and happy life.
The stigma or the taboo around Senior Living is basically born out of lack of exposure to the same. It is said that experience is the best teacher & people should try living in a Senior-living home and then make their own decisions. Senior-living homes give a new life to the retired individuals, which makes retirement life a new beginning that they look forward to. A life that is carefree, healthy, joyful & most importantly fulfilling, a life that every senior dreams of and definitely deserves!